About us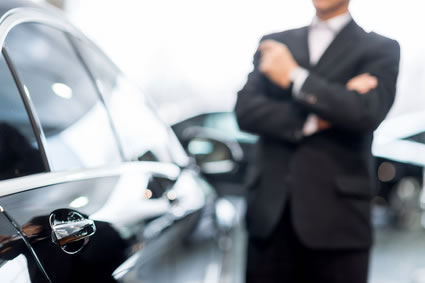 The company and its protagonists

AL.MA. S.r.l. is a capital company established on 9 January 1987, whose corporate purpose is "parking, garage and services administration". Mr. Marco Berardo is the Managing Director of the company and carries out executive and administrative tasks. Mr. Carlo Berardo, with 30 years of experience in parking administration, conducts the marketing sector and in particular manages relations with suppliers and customers by supervising the production process from start to finish.
At the time being, the company avails itself of 4 units.
The project was established thanks to Carlo Berardo, a first generation entrepreneur, whose aim was to set up administrative facilities (company) and spaces where parking activities could be carried out.
Subsequently the second generation became part of the family business (all of Carlo Berardo's children are partners), even substituting their father at the helm of the company; in fact, today the company's Managing Director is Marco Berardo, although one cannot speak of a generational turnover since Carlo continues to work in the important marketing sector thanks to his vast experience and excellent reputation in the field.
For the past 26 years, the company has been license holder in the garage rental business and has been managing 4 sites:
• Via della Magliana 238 with a parking capacity for approximately 500 cars
• Via Scarperia with a parking capacity for approximately 700 cars

Marconi area:
• Via Pietro Blaserna 49 with a parking capacity for approximately 110 cars
• Via Amedeo Avogadro 79 with a parking capacity for approximately 90 cars
The company avails itself of an internet website www.garageberardo.it that offers information regarding governance, the company's mission and services, services guaranteed and operating procedures established both in relation to the safety of vehicles being accommodated, in addition to the type and attention for services being offered to customers.

Description and features of the products/services and market needs that we intend to satisfy
The services offered are articulated and differentiated according to the type of parking needed, as described in the following list:

• Rotation parking
• Parking for disabled
• Subscription parking with three different categories: 24-hour, daytime, overnight parking
• Parking in agreement with business establishments

Considering the location of parking lots in the Marconi area, which is an important commercial hub with a remarkable population density, differentiated rotation parking is envisaged according to customer category, in addition to long-term parking using the subscription system with monthly payments.
This second parking category provides for different services, according to customer requirements. The 24-hour-a-day subscription formula is certainly the best option for residents, while shopkeepers and those working in the business can make use of daytime subscription going from 9:00 a.m. until 7:00 p.m., while residents working in other parts of town can subscribe to the overnight formula from 8:00 p.m. until 8:00 a.m. the following morning.

Any other products/services already established by the company link with new ones
Upon the customer's request and only for particular client categories (women, elderly, etc.), a car valet service at the level-crossing barrier may be provided. In connection with the parking lot already managed by the company, customers are offered a carwash service (separate charge) according to the different needs and requests made by the client.
Moreover, online booking of the parking space can also be done both for rotation parking and for subscription parking, or even rotation parking for various days envisaging important discounts for long-term parking. In addition, the company is equipped with tools for the most modern payment systems, payment stations, manned payment stations with the presence of staff, and online payments.


For any further information, please contact:
by telephone: tel. +39 06 5502788 - fax +39 06 55130469
by the internet on the website: www.garageberardo.it
by e-mail:

This email address is being protected from spambots. You need JavaScript enabled to view it.